History and convenience – the Helios apartments Bareges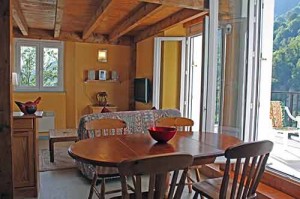 Our Helios apartments Bareges
We have two adjoining apartments in the elegant Helios building in Bareges, each sleeping up to five people.
The Helios was built in the nineteenth century as a hotel by the Rothschild family, it is located in the centre of Barèges and is a listed historical building.
The apartments have off-street parking, there is a heated open-air public swimming pool (small charge, open July and August), a ski and bike store, squash court, one has a large terrace.
Our Helios apartments are very well equipped with high speed wi-fi, dishwashers, washing machines, and satellite TV.
Both the apartments offer magnificent views over the surrounding mountains.
They offer the perfect location for a summer or ski holiday in Bareges, with easy access to both footpaths and ski lifts.
Village shops and restaurants are all within a couple of minutes walk.
We offer short stays and try to be flexible on arrival/departure dates.
Our information pack contains all you need to explore this beautiful region with guides to the walking and wildlife.