The Pays Toy is situated at the heart of the central Pyrénées and has many exceptional sites including the mythical Col du Tourmalet and the magnificent Cirque de Gavarnie (a UNESCO World Heritage Site). The valley is the entry point for the Pyrenees National Park and the Néouvielle Nature Reserve.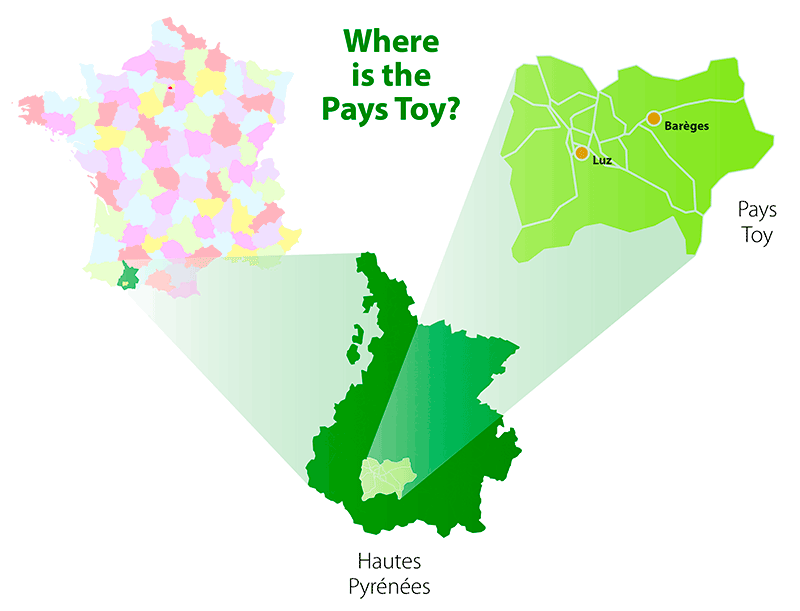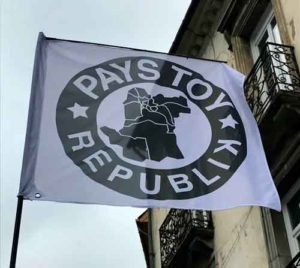 At 1250 metres of altitude, Barèges lies beneath the Col du Tourmalet and the Pic du Midi Observatory, surrounded by a extensive footpath network and ideally situated for naturalists.
Luz is superbly situated at the entrance to the valley at 730 metres. Its fascinating history lives on in the Pont Napoleon – Napoleon's bridge – the chapel at Solferino, its twelfth century fortified church (eglise fortifée) and the Chateau of Sainte-Marie.
Both the Thermes (spa baths) in Luz and Barèges are listed as historic buildings. Both villages have open-air heated swimming pools.
The villages are 30 kilometres south of Lourdes. Their dramatic mountain scenery of high peaks, rushing streams and azure mountain lakes has inspired many writers including Victor Hugo and George Sand. And it was here that the golden age of Pyrenean exploration started.
Enjoy village life at its best during the lively weekly markets where you can taste and buy the local producers' unique food, drink and other products.